Statement of Diversity
BUF Studio's commitment to diversity and inclusion is a key pillar to the strength of our work. The company has built a successful portfolio across multiple markets by drawing on the unique individual perspectives that create the cultural composition of our team. We are stronger together in representing our individual ideals and gaining the knowledge and understanding of those that differ from us. The result being our collective design process that is comprehensive and inclusive for our clients. To maintain diversity and inclusion as a pillar of strength, our aim is to continue to grow, promote, and develop leaders in our company that reinforce employee specific competencies and develop team building strategies that effectively promote communication and collaboration by our colleagues. To that effect, we expect all employees of the company and any individuals representing companies for our clients, consultants, vendors, and partners to uphold similar goals to create a respectful and supportive environment. Any actions or messaging that is counter to this commitment shall be confronted and resolved so that employees feel safe and the company can forge ahead as a unified set of individuals working towards our common goals.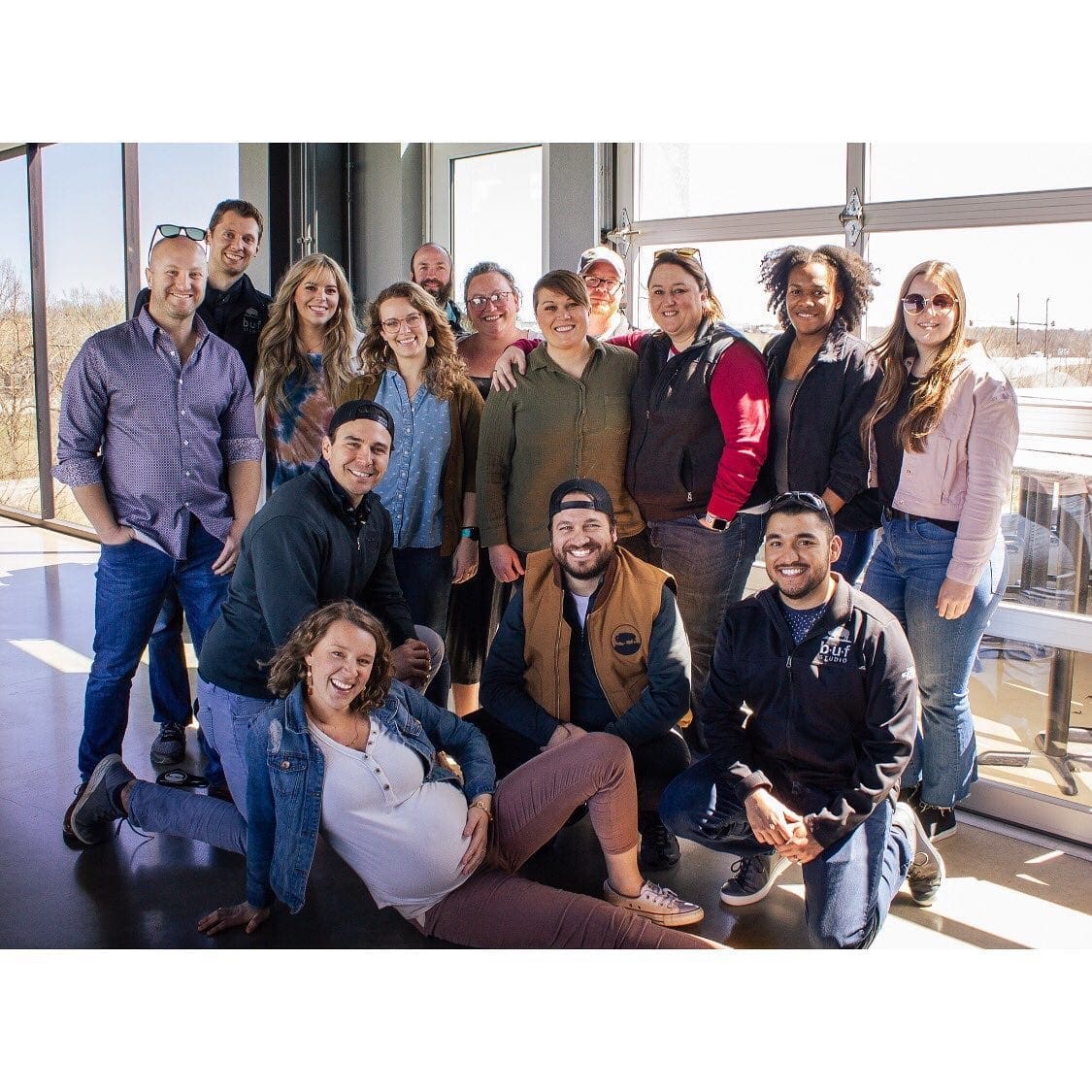 Commitment to the Community
As a means to deepen our commitment to diversity and inclusion at BUF Studio we encourage our employees to participate in company-sponsored philanthropy that focuses on those members of our community that are undeserved or underprivileged. Our team is actively engaged in providing support for the 8th Street Motel through the Mercy Ministry of Northwest Arkansas and advocates for the Children's Safety Center of Washington County in multiple events throughout the year. Through our support we are focusing on those that need assistance to bring them opportunity and dignity that points them towards a better future. Our individual employees are encouraged to bring forward their personal philanthropy efforts so that the company and individuals from the company can support those causes. As a company, we actively engage the efforts of our employees to support what is important to them and further deepen our relationship with the community in need in the markets that we serve.